Batman and Catwoman Cash | Play Free Spins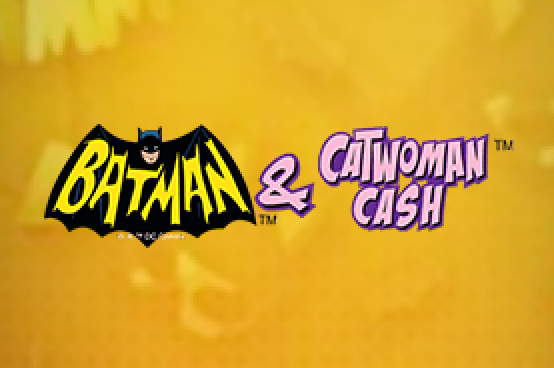 RTP: 95.11%
Provider: Playtech
Volatility: Medium
Freespins: Yes
Jackpots: No
Paylines: 25
Number of Reels: 5
Batman and Catwoman Cash Slot Summary
While not the first thing that pops in your mind when people say Batman villain, Catwoman sure got around through many of the stories about the caped crusader. Probably because her casting as an adversary to Batman was always shifted about. Love interest in some, somewhat disgruntled partner in others, we were always led to believe there was a bit more about the hot cat burglar with the most uninspired name ever. However, in this slot, as we chase her across 5 reels and 25 paylines, there's no doubt that only Batman and Robin can foil her scheme, to escape with a whole lot of money. Hmm, now that we think about it, aren't we trying to do the same thing, with all the progressive jackpots and Scatter bonuses? Best not to think too hard about it.
PLAY BATMAN AND CATWOMAN CASH SLOT FOR FREE (NO DOWNLOAD & NO DEPOSIT NEEDED!)
Play the Batman and Catwoman Cash slot game for free, right here on our website (No Download Necessary & No Deposit Needed). Increase or decrease your bet and change the number of lines. When you're ready, hit the "Spin Button". Enjoy!
1
200% Signup & 100% Cash Back Bonuses
+ R400 Free No Deposit Bonus
2
R375 Free No Deposit Bonus
+ R24,000 Welcome Bonus
3
100% up to R4000
+ 200 Free Spins
How to Play
This Playtech release boasts 25 fixed paylines, which somewhat limits players, though we personally approve of fixed paylines more often than not. While saving some money is nice for casual players, hampering potential wins isn't the right way to go about it, and we're happy to say Batman and Catwoman Cash offers a wide enough betting range to satisfy everyone, going from R2.5 for the minimum bet to R1,250 as a maximum. It offers four progressive jackpots to work towards, sharing the little mini-game with all the other DC superhero slots that the developers have on offer. The RTP sits somewhere around 94.5%, which is decent if not a bit on the low side, and about 0.99% of each bet is contributed to the progressive jackpot increase as you play. Normal gameplay also offers a few decent wins, such as five of a kind Wilds, but they are the exception rather than a rule, and Playtech followed the age old wisdom of keeping the big wins scarce so they're all the more enticing once they do appear on the playing field.
Special Features
The bonuses it has to offer are quite well done, and just the special features alone made it worth playing with Batman and Catwoman Cash. The first special feature is a Cat Burglar bonus, which occurs when the first and third reels are occupied by Scatters, a sort of consolation prize if you were that close to the free spins feature but just didn't make the cut. You can choose a cash prize which pays off immediately, or if you're in it for the long haul, choose to upgrade your win multiplier for when you do get some extra turns to play with. This also increases the amount of jewels that appear on the reels, which always reward a cash prize.
The bonus is triggered by Scatters appearing on the first, third and fifth reel, and plays to both the characters' advantages. First off, any multipliers you collected with Catwoman through the Burglar special feature are used here to increase your wins, and they are further added onto as you pick between 7 to 25 extra turns, and one of four random regular icons which will make that appear stacked for the duration of the bonus. After the free spins are done, all diamonds turn into Scatters, and you have a 50% chance to reactivate the bonus games again!
Verdict
We can't remember the last time we had this much fun playing a slot, even if we didn't end up in the plus by the end of it all. The cast is as whacky and ridiculous as you would expect from a 60s superhero TV show, and it pairs well with the king of the hill, the special feature. Although the wins aren't as exciting as the progressive jackpots, the fun factor is unmatched, marking a clear plus for us here. Base game wins are decent, but nothing to get worked up about, and we assume this was done intentionally to lower the reward of having stacked symbols appearing so often on the reels due to the free spins bonus. Playtech won us over, and we will certainly take a look at more slots from this series as a result, if they're half as fun as this one has been for us, we will be happy. Our rating: 91/100