Wild Fire 7s Slot Review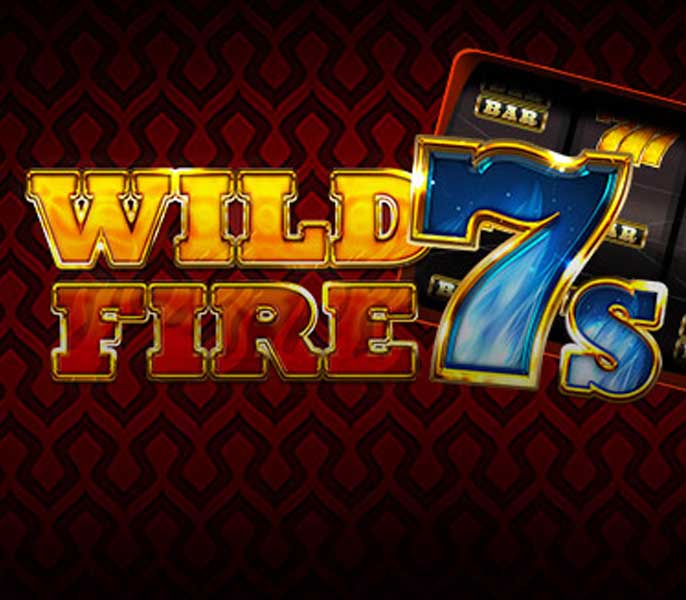 RTP: 0%
Provider: RTG slots
Volatility: Medium
Freespins: Yes
Jackpots: No
Paylines: 5
Number of Reels: 3
Three-reeled slots take us back to the simpler and early classic slots of yesteryear. While slots have advanced with themes and stories, and top notch graphics, it is always fun to get back to basics. Although, going back to basics in the 2020s means that a three-reel slot is designed in a similar way to classic slots, but there is so much more to it. Realtime Gaming (RTG) brings players the chance to enjoy a more simple slot that still comes with extra features and a chance for decent wins.
The original classic slots debuted in boxes that had a lever. When you pulled the lever, the metal drums spun and settled on various symbols. These symbols often included one or more 7s, bars, and cherries. If you got a winning combination, coins would pour down bringing with them much excitement. Today, we can still play classic slots in casinos but we no longer need a lever as found in the one arm bandits of the past, and we get to push a button to make the reels spin. The games work in the same way online which means you can enjoy the excitement from the comfort of your own home.
The Wild Fire 7s slot comes with symbols you would expect to see in a classic slot game but it also brings more than you would get in a classic slot. This slot has three reels, three rows, and five pay lines. There is a fourth reel on the right hand side of the main reels. This reel shows only one symbol and triggers special features such as free games or the jackpot. Playing a classic slot with the chance of winning a progressive jackpot lets you enjoy the more simple things in life with a chance of bigger wins.
The retro theme works well for Wild Fire 7s with fiery triple 7s, blue single 7s, and purple single 7s. Winning combinations also include triple bar, double bar, or single bar matches. In addition to this if you see a combination of one bar, two bars, and three bars on a pay line, this is yet another winning combination. Cherries pay out when you see three cherries, two cherries or one cherry. The free games symbol appears only on the fourth reel, as does the progressive jackpot symbol. You can win up to 17,850x your line bet as the maximum pay out for paid spins in Wild Fire 7s.
Wild fire 7s comes to us from Realtime Gaming (RTG), the gaming software provider that is well-known in the gaming world. This gaming software developer offers enough games to keep players very well entertained. Games range from classic and video slots to video poker, roulette, blackjack, and other card games. RTG offers a number of games with progressive jackpots, including Wild Fire 7s. Progressive jackpots help players win more and are always welcomed in the online casino world.
Play Wild Fire 7s for Free (No Download & No Deposit Needed)
Software developers make their games available to players for fun play. The companies use this as a marketing strategy giving players the chance to try before they buy. It also gives their games greater exposure. While offering slots for free is good for the software developers, it is also good for players. You get the chance to try out a new game with dummy money in demo mode. This gives you a chance to try out the slot and see if you want to play it for real money. Casino's offer the game with a set amount of dummy money so that there is no need for a real money exchange.
Fun mode is not only good for those new to gaming, but is also a good plan for regular gamers. Try out the slot's special features, and check out the dynamics of betting sizes and bonuses. While Wild Fire 7s is a fairly simple slot to play, others can be more complicated. Either way, playing with free money first gives you a chance to understand the game and check out the risk factor.
If you know nothing about a slot and its risk factor, it is not advisable to start playing with real money when you want to try out a new game. Reviews give you a large amount of information on the slot, but it is also important to see what the playing experience is like for you. Demo mode play gives you the chance to do this without spending your hard-earned money. In addition to this, it is always okay to say yes to free entertainment! In order to try out Wild Fire 7s in the free play mode, you do not have to open a casino account. Simply find the game on our site, click on the demo mode option and give it a spin.
With the vast majority of players owning smartphones, new games are only worthwhile if you can play them on mobile devices. Wilf Fire 7s is available for play on mobile devices. The game has been designed using the HTML5 technology that makes it compatible with mobile operating systems such as iOS and Android. HTML5 games work equally well on PCs, laptops, tablets, and smartphones.
You cannot download Wild Fire 7s in order to play when offline, so you need a stable internet connection to play this game. Gameplay takes place via your device browser which could be Chrome, Safari, Firefox and others. iOS users can only play using the Safari browser. Simply open your browser, go to your chosen casino, long on to the site and select the slot from the casino's games list and get playing.
How to Play Wild Fire 7s
Wild Fire 7s is played across three reels with three rows. There are five fixed pay lines which means you cannot select a different number of pay lines. Symbols seen on the reels include 7s, 777s, Bars, and cherries. Check out the pay table by clicking on the information button on the left hand side of the slot. It is also important to know what special features are available before beginning play.
After making sure you have all the information regarding payouts and features, you can choose the size of your bet ranging from $0.50 up to $5.00 per spin. When you hit a winning combination the payouts are added to your balance. If you do not win on a spin, the bet amount chosen is deducted from your balance. You can play up to 100 spins using the auto play feature.
Since Wild Fire 7s is a 3-reel slot, there are less special features than are found in many 5-reel slots. The game does come with a free spins feature and it has a progressive jackpot. Please note that the cherry symbol pays out even when only one is seen on the reels. Find out more about the special features below:
Wild Fire 7s Features
While Wild Fire 7s is a 3-reel slot game, it does have a fourth reel. The extra reel looks more like a window. The only symbols that can appear in this window either trigger the free games round or the jackpot round.
Free Games
When the Free Games symbol appears in the window on the fourth reel, you are awarded seven free games to play. For every single win during the free games round, payouts come with a 5x multiplier. Free games play out at the betting level of the bet that triggered the games. Once the game triggers free spins, you cannot change the bet size. Once the free games round is over, you will see your winnings on a banner on the screen and they will be added to your win total. The free spins feature in Wild Fire 7s does not retrigger.
Progressive Jackpot
We all love progressive jackpots because they give us a chance to win more while pacing a relatively small bet. The Wild Fire 7s progressive jackpot triggers only when you see the jackpot symbol on the fourth reel. The progressive jackpot seeds at $500. Each time players place bets on the game, the progressive pot grows in size.
Verdict
Wild Fire 7s is a great addition to the RTG games portfolio. While this is a simple slot to play, the addition of the fourth reel , and the progressive jackpot, makes it more exciting. The game has a good soundtrack if you can keep the sound on. This slot is definitely a player-friendly game that brings both veterans and newbies the chance to experience a classic slot with a twist. Jump right into the action and see if you can snag the maximum win of 17,850x your bet.