Fish Catch Review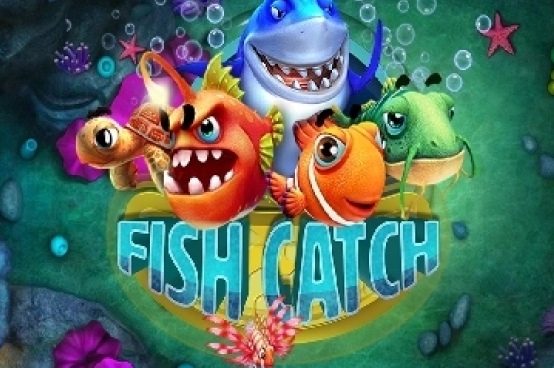 RTP: 0%
Provider: Realtime Gaming
Volatility: Medium
Freespins: No
Jackpots: No
Paylines: 0
Number of Reels: 0
Fish Catch Slot Summary
RealTime Gaming Asia has been pretty consistent in creating powerful games with plenty of staying power and their most recent addition to the RTG roster of video slots games, Fish Catch, is no different from their previous successes with the slots niche.
What makes RTG's Fish Catch special is that RTG has done away with the classic spinning reels format and instead has opted to upend the slots system with a radical and much-awaited breath of fresh air.
While the fish shooting type of game has been around for eons, actually adding it to the elite roster of RTG games makes it a doubly sweet deal because now players from all over the world who have signed up for casinos with RTG game suites can play it.
The game was launched on December 12, 2018 and no deposit casinos are unveiling this spanking new addition to the shiny RTG herd.
Fish Catch is revolutionary in the sense that it actually encourages gamblers to play together as there are four player slots in each game.
The gaming system is competitive and Fish Catch encourages its players to be strategic and to outdo each other in getting the largest jackpots when betting.
You can try out the game with zero deposit and when you're ready to hit the ground running, you can start playing with real money.
This game is definitely a keeper because of its beautiful underwater scenery, snappy graphics and responsive controls.
Nothing beats a multiplayer shooting game that doesn't make your head spin with lagging controls, and RTG's Fish Catch can be infinitely fun if you know how to vary your plays and keep the game fresh so you can have even more fun from it.
PLAY FISH CATCH SLOT FOR FREE (NO DOWNLOAD & NO DEPOSIT NEEDED!)
You can play RTG's Fish Catch for free from online casinos that have the RTG game suite. We highly recommend that you start playing this game in Free Play or Demo mode so you can get a feel first of the shooting feature.
Fish Catch is not your typical video slots game, and the picking, aiming and shooting does take some practice.
But unlike your typical video slots games, this one won't bore you quick, and you really have to beef up those bets to make your time worth it on the platform. This game is set to emergevery soon globally, and the best place to get it would be from our website.
Playing Fish Catch through our website is easy. Simply find the game on any of the recommended casinos on our home page and click the icon.
Fish Catch will launch automatically in the same window and you will be given a chance to play this fine new video slots game slash multiplayer shooting game with a dummy account with lots of credits for wagers.
Spend as much time as you want and fall in love with the game before playing with real cash. Chances are, after several rounds of practice you will have already figured out how to play the game and you stand to land bigger jackpots when you play with real cash.
1
R11, 500 Welcome Bonus
+ R500 Free No Deposit Bonus
2
200% Signup & 100% Cash Back Bonuses
+ R400 Free No Deposit Bonus
3
200% Bonus & 50 Spins
+ R350 Free No Deposit Bonus
HOW TO PLAY FISH CATCH
RTG's Fish Catch is definitely one of the easier games to learn and if you know how to press your mouse and aim at objects on the screen, you can definitely play and excel in this unique video slots game. The RTG stable is that much brighter with this new release.
To play the game, simply select the icon on the casino page and launch the game. Fish Catch is set in an ominous yet delightful underwater world filled with more than twenty species of fish, mermaids and the occasional gigantic Purple Shark.
At the center of the screen would be the wager buttons (- and +) where you can place a wager equivalent to 0.1 to 2.50. The wager determines the jackpot, as the field is computed by jackpot multipliers represented by the fish.
All you have to do is set the wager, and press onscreen to target any of the fish floating nearby.
Note that each fish has a specific jackpot equivalent and not all fish will give you large wins. If you want jackpots, try to nab the Mermaid or the Purple Shark as these will provide instant jackpots of more than $2,000.
Your account balance will be displayed on the left side of the screen, as well as the value of the ammunition that you are using for the current gunning. There are five types of cannons with corresponding jackpot multipliers as well, from 1x to 10x.
Obviously when you switch cannons, the required wager will be higher, as computed by the wager amount (at the center) and the cannon that you select (1x to 10x). The total value of each wager in real-world cash value will be displayed at the center of the screen, too.
FISH CATCH FEATURES
Try the Mermaid's Luck and aim for the mysterious denizen swimming gloriously underwater, tempting the players with her svelte, magical figure. Capture the Mermaid and you get a big jackpot, and in other instances you may trigger a spinning wheel where you can also land larger jackpots.
PROGRESSIVE JACKPOTS
As a video slots game, Fish Catch can be considered a progressive jackpots game because the jackpot amount increases with each type of fish that you see onscreen.
While the jackpot itself may not reach millions, there are still gradations in how prizes are won and if you shoot those fish right, you can easily accumulate a string of big bonuses amounting to thousands of dollars.
PROGRESSIVE JACKPOTS
A progressive jackpot can be triggered randomly at the end of a regular spin. There are 2 jackpots available: a minor jackpot and a major jackpot. Wins from a progressive jackpot are added to wins from the spin.
VERDICT
As a spanking new video slots game, Fish Catch is definitely promising because of its sleek gameplay, multiplayer option, and progressive jackpots. Definitely an RTG game worth playing today.