Coin Master Game Review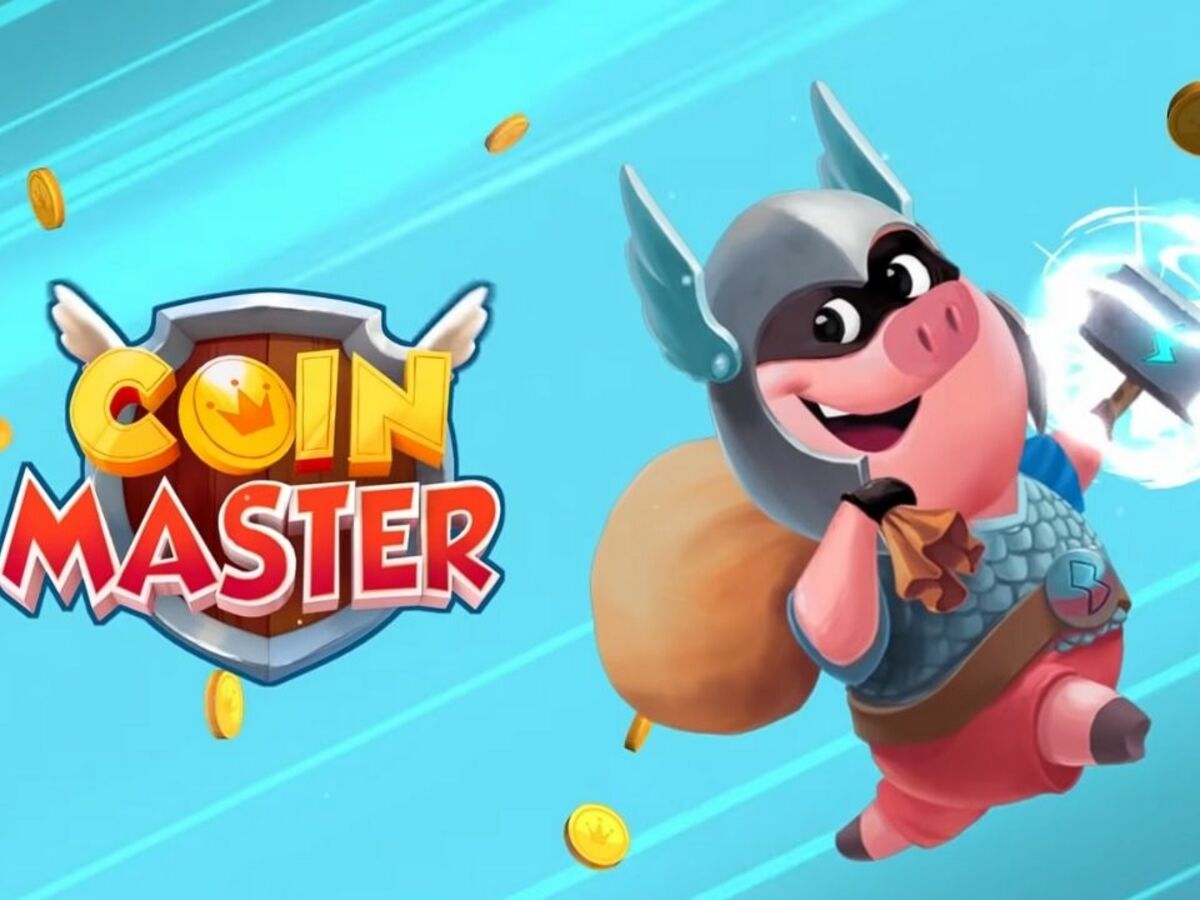 RTP: 0%
Provider: Moon Active
Volatility: Low
Freespins: No
Jackpots: No
Paylines: 20
Number of Reels: 5
Coin Master is a multi-dimensional game meant purely for entertainment. It is best played with friends and associates on social media sites. It is a casino-style game since gameplay revolves around a slot machine. However, you cannot win any money in the game.
The 'Coin' in the name refers to virtual coins, which you will need to build and upgrade your Viking villages. You will have to acquire the coins through various means, including getting them as a winning combination in the slot.
Coin Master can be downloaded for free from the Google Play Store. The game requires numerous spins, in fact, lots of them. The spins, like the coins, can be acquired through various means. You start with a balance of 50 spins and subsequently, get five spins every hour.
Coin Master has been developed by an Israeli studio, Moon Active. The game is aggressively advertised and is even played by celebrities like Jennifer Lopez, Kris Jenner, and others.
Coin Master Overview and Theme
Coin Master is primarily meant to be played on Facebook, but you can also play in private. The purpose of the game is to build Viking villages, upgrade them, and protect them from attacks. You can also attack the villages of other Viking clans or other tribes. What you do and when is decided by the slot machine on random spins.
As mentioned, Coin Master plays out on several levels. It has prolonged gameplay, which can stretch over weeks, or more. You always get five spins per hour. Whether you are sleeping or away from your game, your spins accumulate. You can get more spins through the slot machine or buy some outright. The in-store casino app sells spins, coins, and other tools that can help you progress in the game. These resources may even be awarded for completing tasks.
Coin Master Features
Coin Master is packed with features here are the primary mechanics of the game.
Slot Machine
The slot machine is the pivot around which Coin Master revolves. You play the game according to what's offered on the reels. You can buy spins from different packages, which keep changing. You can pick combinations of spins, coins, shields, and other tools. Other symbols on the reels depict the next steps you need to take. The slot machine will prompt you whether to upgrade your villages or raid others' settlements. The combinations on the reels will appear randomly.
Play Socially
Coin Master is best played on social media with real players. you interact with other players by attacking and raiding. All villages are vulnerable to attack, and you must rebuild them as fast as you can. The shields you get will protect your villages to some extent. Every player's job is to inflict as much damage as possible. You get more rewards when friends accept your invitation to play. The larger the number of players, the more money the studio makes through sales on the in-game store.
You will be hard-pressed to protect your villages and upgrade them. You need as many shields as possible, which brings the slot machine into focus again. The faster you upgrade and the more destruction you cause, helps you achieve new levels. You can build villages across different geographies. You may be protecting a village in the Swiss Alps, while raiding a settlement deep in the Amazon.
Collecting Pets
This dimension of the game only unlocks after you've played it for some time. . When you raid and destroy other players' villages, you are rewarded with random cards and chests, which will have been of no use until now. The purpose of these rewards is revealed after you have unlocked your first pet. The pets are your allies, and will earn you coins when they contribute.
How to Play Coin Master
Coin Master is a mobile game app that can be downloaded from the Google Play Store. When you open the game, you will be asked if you want to play as a private guest or on Facebook. You can start as a guest to learn the rules of the game, which can be found in the tutorial. You can switch to Facebook any time you like. The game is certainly more entertaining when played with friends. First-time players will first have to accept the privacy policy before they can begin playing.
You get 50 free spins when you begin. Spin the slot machine to win virtual coins, more spins, and other tools with which to progress in the game and rise through the levels. The slot will give you the options of building, upgrading, or raiding. Players can keep track of their resources at the top of the screen as well as access the store icon. You'll receive notifications about limited-time offers according to your progress, enthusiasm, and playing patterns.
Play Coin Master For Free in Demo Mode
As Coin Master is free to play, there is no demo version available, you simply download the app, register and get started spinning the reels. There is a helpful tutorial to get you going as well as notifications and prompts on what to do next. Coin Master is not a traditional slot game in that you do not play with real money and won't win anything. There are in-app purchases however that can be made in the store.
Where to Play Coin Master
Coin Master is a mobile game that you can download from the Google Play Store and install on your mobile device.
Coin Master Winning Strategies
There is no real money to be won playing Coin Master. However, even if you play it solely for entertainment, you will want to win as many resources as you can, which can help you progress in the game as you battle against your friends, and time.
Your primary task is to get spins and coins. You can get coins in four ways: by getting them on slot machines, attacking villages of other players, raiding them, or purchasing them in the store. A combination of coins on three reels brings you more coins than bags of coins in different spins.
Our Verdict on Coin Master
Coin Master is designed to progress in a manner that gets players more and more engrossed. The more they play, the more the studio can monetise the game, which is why there are various levels. The Viking theme is very popular with players of all categories. The attacks and raids play out on different screens with captivating graphics.
What we like about the game is that it is very intuitive for players to interact with.. Reminders about in-store packages are sent based on a player's involvement in the game without spamming you with push notifications. The game is challenging and keeps you engaged for a long time, added to the fact that you can play socially, makes this game a winner.
Can I Play Coin Master on my Mobile Device?
Coin Master is a mobile app that can be downloaded on Google Play Store for free, and installed on your mobile device. This game is only available on mobile.
Is Coin Master a Game of Chance or Skill?
Coin Master is a game of chance and skill. It is a game of chance because your fortunes depend on the combinations of symbols you get on the slot machine. Skills come into play when you need to get spins and coins from other sources apart from the slot. Fast decision making during the game also counts. You need to decide how much time and money you are willing to spend. You also need to time your gaming sessions, in order to take advantage of accumulating spins.
How to Win at Coin Master
Coin Master is not a casino game in which you can win real money. If you play for entertainment, your focus should be on getting as many spins, coins, and tools, so that you can progress faster. Space out your game, and focus on collecting as many resources as you can.