Goldrush Casino Review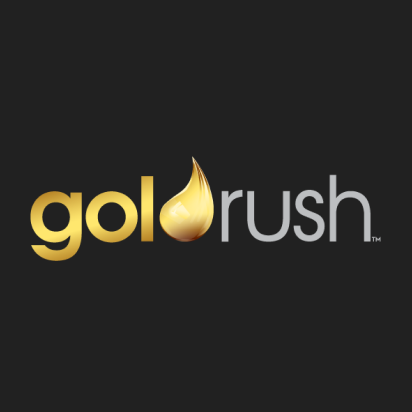 Software:, ,
Currencies: ZAR
Support: Email, Live chat, Phone
Welcome Bonus:First Deposit Match Bonus of 100% up to R2,000
Goldrush Casino is brought to you by the South African powerhouse, the Goldrush Group, a diversified BBBEE certified gaming company holding interests in bingo, sports betting, and LPM licenses throughout all nine Provinces.
If you are wondering if Goldrush Casino is legit, the answer is yes.
With a solid 8.5/10 rating, Goldrush Casino's commitment to a top-notch gaming experience is matched with responsive local customer support. This score reflects their collection of casino games, user-friendly interface, and seamless banking options specifically tailored for the South African market. Goldrush Casino is not all business though; it's also about having a jol and trying your luck at a fun and safe casino site.
Who Owns Goldrush Casino?
Goldrush Casino, a premier online betting and slots destination in Southern Africa, is owned and operated by Kerlifon (Pty) Limited (Reg No. 2014/035259/07). This firm has garnered a solid reputation for offering a diverse range of gaming options, from online slots to live casino games, lucky numbers, and virtual betting games.
The casino is part of the larger Goldrush Gaming Group, an entertainment powerhouse with a wide footprint across South Africa and Africa. The Group's interests are not just limited to online betting. They also extend to Limited Pay-out Machines (LPM) route operations, Bingo, and brick-and-mortar casin. The group also operates 35 Goldrush Bingo sites and over 60 Gbets retail sports betting outlets in South Africa and Lesotho. It also oversees LPM operations in six South African provinces.
Their offices are at 66 Ontdekkers & Ruhama Rd, Roodepoort, South Africa, with local customer support in Cape Town.
Is Goldrush Casino Licensed?
Yes, Goldrush Casino is fully licensed and regulated in South Africa, which is crucial for any South African looking to gamble legally in SA.
The Northern Cape Gambling Board oversees Goldrush Casino's operations, ensuring it adheres to stringent regulatory standards and promotes responsible gambling. This supervision guarantees the casino upholds the highest levels of fairness, security, and customer protection.
Goldrush Casino Complaints
Based on our research of comments and complaints across various casino forums, casino review sites, and social media, our team concluded that although there were some negative comments and complaints, Goldrush Casino seemed proactive and committed to resolving issues.
Goldrush Casino Bonuses
Goldrush Casino treats its players to a generous online casino bonus that doubles the thrill of your gaming experience. Here's a glimpse at their current offering:
100% Opening Deposit Match
Get the reels spinning with Goldrush Casino's 100% Opening Deposit Match Bonus, offering up to R2,000 in extra play. This fantastic bonus extends to their Instant Games & World Class Live Games, giving you more chances to strike it lucky!
How to activate this bonus:
Navigate to the 'Bonuses' section in your account.

Click on 'Live Games'.

Under the 'First Deposit Match Bonus' section, click the 'CLAIM BONUS' button.

After successfully claiming the bonus, you'll be redirected to the deposit page to make your opening deposit.

Once your deposit is completed, your bonus will be available and displayed in the gold balance bar under your real balance bar.
Terms and Conditions:
The Opening Deposit Match Bonus is subject to certain terms and conditions. Here are some key details:
The bonus wagering requirements are 6 times the bonus amount. This means if you received an R200 bonus, you would need to wager R1,200 to meet the requirement.

The Bonus can only be used on Pragmatic Play – Gold Reels and Live Games excluding skill games, Roulette, SicBo, Dragon Tiger, and Baccarat.

The bonus is valid for 5 days from the day it's issued, and the maximum withdrawable amount is R10,000.
Remember to always read the fine print before opting in for any bonus, mates. This way, you'll know what to expect and can make the most of your gaming experience!
| Bonus Type | Bonus Details | Bonus Code |
| --- | --- | --- |
| Opening Deposit Match | 100% up to R2,000 | Not required |
Multi Bet Bonus Boost
The Multi Bet Bonus Boost is an exciting promotion offered by Goldrush that instantly boosts your multiple-leg betting slip by up to 30% when you place a multiple bet of 2 legs or more. The more legs you stake in your multiple, the higher your bonus will be.
But that's not all. The Multi Bet Bonus Boost is not restricted to soccer; it applies to all pre-match sports advertised on Goldrush.co.za. To be eligible for the bonus, each leg of your bet must have minimum odds of 1.3 (3/10). This means that you can enjoy the thrill of betting on various sports, while potentially increasing your winnings with the Bonus Boost.
The bonus breakdown for multiple bets placed is as follows:
| Number of Legs | Bonus Percentage |
| --- | --- |
| 2 | 5% |
| 3 | 10% |
| 4 | 15% |
| 5 | 20% |
| 6 or more | 30% |
Note: The bonus percentages are hypothetical and for illustrative purposes only. Please check the Goldrush website for the accurate bonus breakdown.
This promotion is a great opportunity for bettors to get more value from their bets and enhance their potential winnings.
Goldrush Casino VIP Program
The Goldrush Customer Journey loyalty club embodies the adage, "Life is a journey, enjoy the ride." This unique program offers a thrilling casino experience where participants stand a chance to win up to 90 Free Spins by simply unlocking all steps of this exciting journey.
The steps to enjoy this journey are straightforward:
Register an account with Goldrush.co.za.

Upon completion of registration, 5 Free Reels Spins are automatically awarded.

After uploading a legible copy of your ID, you earn an additional 10 Free Spins.

To unlock more Free Spins, continue playing, making further deposits and bets.

Every completed step in a journey leads to the next, culminating in the Welcome Loyalty Status which grants access to the full 90 Free Spins!
A few key terms and conditions to be aware of:
Players can receive up to 90 Free Spins.

Upon registration, players will receive 5 Free Reels Spins.

Players will receive a further 10 Free Spins by uploading a legible copy of their ID, which is verified by Goldrush.

To unlock more Free Spins, players must make further deposits and place bets.

To receive the full offering of 90 Free Spins, players must deposit and play enough to reach Welcome Loyalty Status.

Free Spins are allocated to Reels Games that do not exceed R3 per spin. Reels Games where the minimum bet is over R3 do not apply for Free Spins.

Free Spins are valid for 2 days after being issued.

Free Spins are restricted to the offering and periods as advertised. The Spins are not transferable.
Goldrush Casino Games
Goldrush Casino offers a wide array of exciting games that cater to various gaming preferences. These games are categorized into slots, live games, betgames, and skill games, provided by notable gaming developers like Spinomenal, Pragmatic Play, CREEDROOMZ, BetGames, Lotto Instant Win, Pascal Gaming, and BETCONSTRUCT.
Gold Reels
With a total of 299 slot games, Goldrush provides a rich selection from two renowned providers, Spinomenal and Pragmatic Play. The slot games are further categorized into standard Slots, Buy Bonus slots, and Drops & Wins slots. This variety ensures there's a slot game for every player's taste.
Live Games
For those who prefer the thrill of live interaction, Goldrush offers 111 live games. These include 22 Baccarat games, 2 Poker games, 23 Roulette games, 18 TV Games, and 46 Blackjack games. The live games are provided by CREEDROOMZ, Pragmatic Play Live, BetGames, and Lotto Instant Win, ensuring a high-quality and reliable live gaming experience.
Betgames
Goldrush Casino spices up its gaming selection with a variety of Betgames. These games are an exciting fusion of traditional casino games and betting, providing a fun and dynamic gaming experience.
Simply put, Betgames allow you to place bets on different outcomes within the same game. For instance, in a dice game, you could bet on specific numbers showing up, or in a card game, you might predict which colour will be drawn next.
Skill Games
For those who enjoy games that require strategy and skills, Goldrush Casino offers Andar Bahar and Ogwil under Pascal Gaming, and Keno and Talisman under BETCONSTRUCT.
Sports Betting
Goldrush Casino provides an extensive sports betting platform that caters to both traditional sports and e-sports enthusiasts.
Live Sports Betting

: If you enjoy the thrill of making predictions while the action unfolds, Goldrush's live sports betting section is perfect for you. It allows you to place bets on ongoing games and matches in real-time, providing an immersive and dynamic betting experience.

Esports

: As one of the fastest-growing sectors in the betting industry,

e-sports betting

is a significant part of Goldrush's offerings. You can place bets on popular esports tournaments across various games, including but not limited to League of Legends, Dota 2, and Counter-Strike: Global Offensive. This section offers a unique opportunity for gamers and fans to engage with their favourite e-sports in a whole new way.

Virtual Sports

: The Virtual Sports section offers virtual games that run round the clock. It includes a range of simulated sports events such as football, horse racing, and tennis among others. The outcomes are determined by algorithms, ensuring fairness and unpredictability.

Calendar

: The Calendar feature helps you plan your betting activities. It provides a schedule of upcoming sports events and esports tournaments, allowing you to strategize and place your bets in advance.

Results

: To keep you informed, Goldrush Casino provides a comprehensive results section where you can check the outcomes of past sports and esports events. It's a valuable resource for bettors to analyze trends and make informed decisions on future bets.
Goldrush Casino accepts South African Rand (ZAR), making it convenient for local players. As for what can be played for free or real money, it's best to check the individual games, as offerings may vary. The site may offer demo versions or free spins for certain games, allowing players to try before betting real money. Please check the terms and conditions on the site for more details.
Goldrush Casino Mobile
Goldrush Casino offers a mobile-friendly betting platform thanks to its responsive HTML5 design. This means you can conveniently access your favourite games directly from the browser of your smartphone or tablet, ensuring a smooth gaming experience on the go. You won't need to worry about device compatibility as the site adjusts seamlessly to different screen sizes.
Goldrush Casino Download
As of now, Goldrush Casino doesn't provide a downloadable version for desktop users. All games and betting options are accessible via your web browser.
Goldrush Casino App
Goldrush Casino currently doesn't offer a dedicated mobile casino app for download. However, the mobile-optimized website ensures that you can still enjoy a quality gaming experience from your handheld devices.
Goldrush Casino User Experience
In our rigourous testing of Goldrush Casino, we found they offer a user-friendly and intuitive betting platform. The site's design is straightforward, making navigation a breeze even for newcomers. Pages load quickly, ensuring an efficient and seamless betting experience.
The responsive HTML5 design is ideal for mobile users who prefer gaming on the go. Best of all, this streamlined design means it doesn't eat up your data – a significant advantage in South Africa, where mobile data can be costly. In terms of responsiveness, Goldrush Casino performs admirably, with minimal lag or loading times. The absence of a downloadable app or desktop version isn't missed given the site's smooth performance across various browsers and devices.
Overall, Goldrush Casino's focus on user experience is evident in its design choices and site performance, making it a pleasure for users to engage in their betting and gaming activities.
Goldrush Casino Customer Support
Goldrush Casino offers several channels for customers to get support. The support options are as follows:
Live Chat

: Accessible 24/7 directly from the casino site, this is typically the fastest and most convenient way to get in touch with the customer support team. By clicking the yellow icon at the bottom left of the screen, you can initiate a live chat session.

Email: Customers can also email [email protected]. While this may not provide an instant response, it's a good way to address non-urgent issues or questions.
Phone

: For those who prefer to speak directly to a customer service representative, the casino can be reached at (021) 493-5638. This is a good option for complex issues that might be difficult to explain over chat or email.
In terms of responsiveness, it's generally advised to check reviews from actual users to see how effective and prompt the customer support team is.
Goldrush Casino Withdrawal Methods
While Goldrush Casino provides a secure betting environment, it's worth noting that their banking options are somewhat limited, with only electronic bank transfers, SiD Secure EFT, and credit card transactions currently accepted for deposits and withdrawals
| Method | Processing Time | Min Amount | Max Amount |
| --- | --- | --- | --- |
| Electronic Transfer | Within 24 hours | R20 | Not specified |
| Visa and Mastercard | Up to 72 hours | - | - |
| SiD Secure EFT | Within 24 hours | - | - |
How to make a withdrawal at Goldrush Casino:
Ensure you have at least R20 in your account.

Complete a Request for Electronic Transfer of Funds Form.

Ensure the withdrawal amount is available in your account.

If the requested withdrawal amount is available, Goldrush will transfer the funds to your nominated account within 24 hours of confirmation.
Documentation required for withdrawal:
Verified proof of identity document or passport.
Goldrush Casino Deposit Methods
Goldrush Casino offers a wide range of deposit options to suit your needs, including Electronic Bank Transfer, Credit Card, Visa, Mastercard, OTT Voucher, OZOW, SiD Secure EFT, 1Voucher, Celbux, American Express, and EFT.
How to make a deposit into your casino account:
Choose your preferred deposit method.

Follow the prompts on the Goldrush platform to complete the deposit.

Please note, deposited funds must be turned over at least once before withdrawal to guard against money laundering.

Again, for precise information about processing times, maximum amounts, and specific deposit methods, refer to Goldrush's official website or reach out to customer support.
Goldrush Casino Terms and Conditions
Goldrush Casino's Terms and Conditions appear to be fair towards the player. They have transparent rules regarding eligibility, account creation, betting, and payment procedures. The minimum withdrawal amount is R20, indicating consideration for players with smaller balances. They also provide a clear dispute resolution procedure, promoting fairness and accountability. Nonetheless, players should thoroughly understand these terms to ensure they align with their expectations and betting practices.
Goldrush Casino Safety
Goldrush Casino, like any reputable online betting site, employs a variety of safety measures to ensure user data is secure. These include:
SSL Encryption

: All data transferred between users and the site is encrypted using Secure Sockets Layer (SSL) technology, preventing unauthorized access.

Business Data Backups

: Regular data backups are performed to prevent data loss and ensure information can be recovered in case of technical issues.

Anti-malware and Anti-virus Server Protection

: Advanced anti-malware and anti-virus software are installed on servers to guard against potential threats.

Firewall

: A robust firewall system is implemented to block unauthorized access and safeguard the integrity of the website.

Encrypted Cloud Server

: The use of an encrypted cloud server provides an added layer of security, ensuring data is safely stored and accessible only to authorized personnel.
These features together provide a secure environment for Goldrush Casino's customers to enjoy their betting experience.
Goldrush Casino Login & Registration
Navigating the registration and login process at Goldrush Casino is straightforward and user-friendly. Below, we outline the steps to get you started.
How to create an account at Goldrush Casino:
Visit the Goldrush Casino website.

Click on the "Register" or "Sign Up" button usually found at the top right corner of the homepage.

A registration form will appear. Fill in the required details accurately. This typically includes personal information such as your full name, date of birth, contact details, and residential address. You'll also need to choose a username and password.

After filling in all the required information, agree to the terms and conditions and click on the "Submit" button.

You may be asked to verify your account via a link sent to your provided email address. Click on the link to complete the verification process.

Once your account is verified, you can log in and start betting.
How to Login at Goldrush Casino:
Visit the Goldrush Casino website.

Click on the "Login" button, usually found at the top right corner of the homepage.

Enter your username and password in the respective fields.

Click on the "Login" or "Submit" button to access your account.
Special Requirements:
Only individuals over the age of 18 are allowed to register an account with Goldrush Casino. The site requires accurate and up-to-date information during the registration process. Furthermore, only individuals with South African addresses, contact details, and bank accounts are allowed due to exchange control restrictions.
Goldrush Casino Pros and Cons
Pros
Support available 24/7 via email, chat and local telephone

A range of betting options including sports games, slots, and video games

The website is easy to navigate and user-friendly

Transactions are processed in South African Rand (ZAR)

Fairness in transactions and adherence to Financial Intelligence Centre Act requirements

Fast payout speed - transfers are processed within 24 hours
Cons
Limited deposit methods available - electronic bank transfer or credit card only

Limited bonus details provided in the information

Payouts limited to South African bank accounts due to exchange control restrictions
Why Choose Goldrush Casino?
In our expert opinion, South Africans have a lot to gain by choosing Goldrush Casino. Their offering is tailored to the South African market with transactions in South African Rand (ZAR), and withdrawals only allowed to South African bank accounts, making it a seamless experience for locals.

Another key decision factor is local support, with the company owned and operated in South Africa, customers can easily contact their support team in Cape Town. This provides an extra layer of confidence in choosing to play at Goldrush Casino.

Importantly, their website is HTML5 responsive, which means it's mobile-friendly, a major plus in a country where cell phone data is expensive. Fast payout speed and 24/7 support also add to the advantages. Despite some cons, like limited deposit methods and lack of a mobile app, the pros significantly outweigh the cons, making Goldrush Casino a viable choice for South African players.
Does Goldrush Casino have a gaming license?
Yes, Goldrush Casino is licenced and regulated by the Northern Cape Gambling Authority and National Gambling Board.
Is Goldrush Casino safe?
Yes, Goldrush Casino uses SSL encryption to protect user data and follows the regulations stipulated by its gaming license, which should ensure a safe betting environment.
How long does it take for a payout at Goldrush Casino?
According to their terms and conditions, if the requested withdrawal amount is available in the customer's account, Goldrush Casino will transfer the funds to the nominated account within 24 hours of confirmation.
What languages are available at Goldrush Casino?
The language availability is not specified in the provided information. For accurate details, please refer to the Goldrush Casino website.
Can I play on Goldrush Casino using my laptop or desktop computer?
Yes, you can access and play games on Goldrush Casino using your laptop or desktop computer. Their platform is designed to work on most devices.
How many games are available for mobile play at Goldrush Casino?
The number of games can vary from time to time but currently Goldrush Casino has 299 slot games and 111 live games as well as an extensive sportsbook.